We're Bringing Affordable Homeownership to South Rifle
Habitat for Humanity of the Roaring Fork Valley is excited to introduce our newest affordable housing community, Wapiti Commons by Habitat RFV, consisting of 20 for-sale homes that will enable working families to live close to where they work and to provide stable homes for older adults.
12 homes for workforce families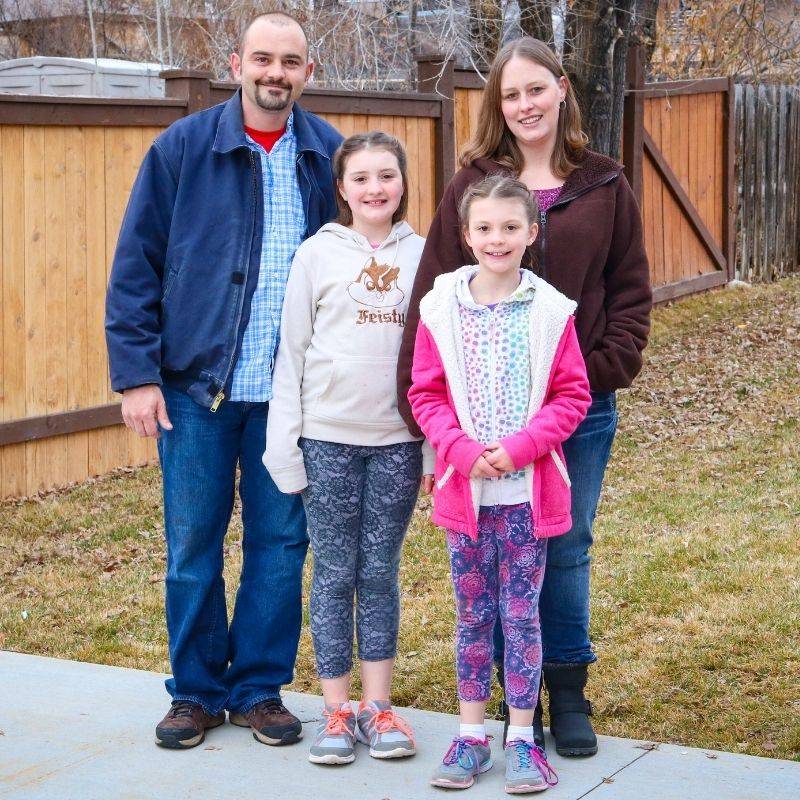 Wapiti Common's 10 townhomes and two condos are designed with local workforce families in mind and are intended to attract smaller families and young professionals looking for a homeownership opportunity.

8 homes for active older adults
Wapiti Common's eight single-level condos are designed to be attractive to Rifle older adults. The for-sale units are close to amenities and will allow older-adults to downsize, while preserving an equity interest in their home.
10 Homes for Working Families
Three levels with attached garage

Third floor, two layout options

Unit Size: Approximately 1,706 SF including Garage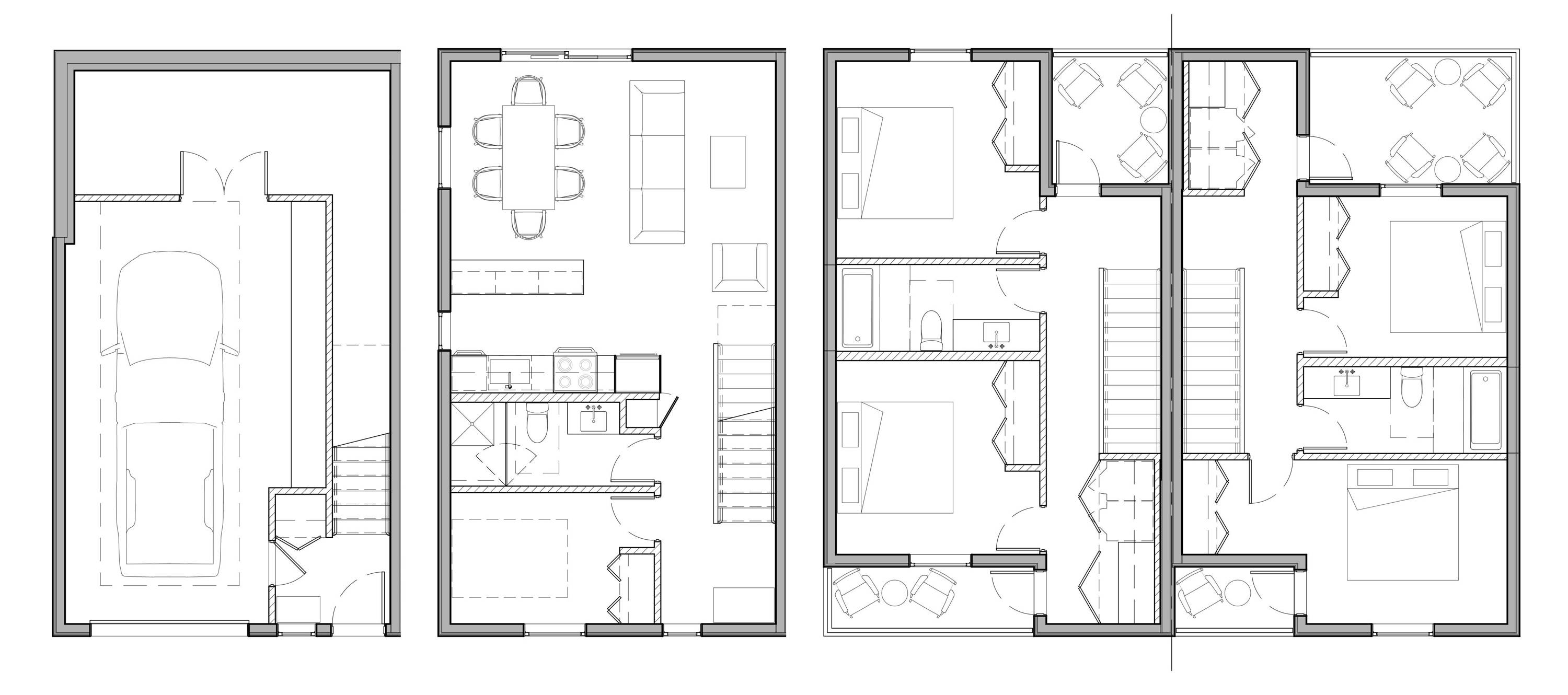 2 Homes for Working Families
Single level with covered car port

Unit Size: Approximately 1,152 SF
8 Homes for Older-Adults and Smaller Families
Quadplex with 4 one story units

Single level with attached garage

Unit Size: Approximately 1,152 SF including Garage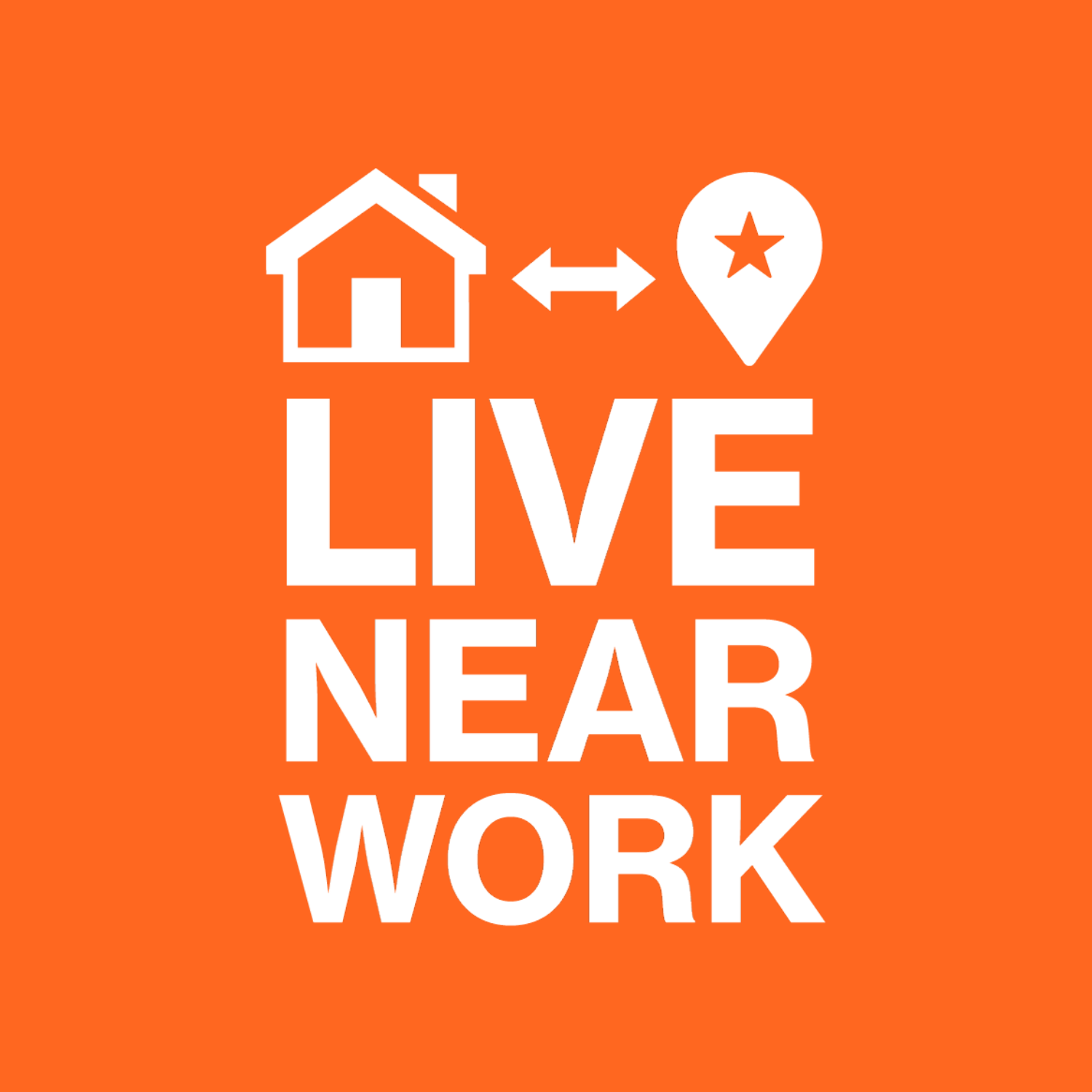 We're building a thriving community in the heart of Rifle
The City of Rifle falls within an Enterprise Zone, a program that encourages development in economically distressed regions of the state. Wapiti Commons has been awarded Enterprise Zone status as an economic driver for workforce recruitment and retention in the region. It is located in South Rifle at the corner of Wapiti and Smith Streets. Grand River Hospital, Walmart, Alpine Bank, Starbucks, and several restaurants — all within walking distance.
Our goal is to provide affordable homes that allow homeowners to live close to where they work, which will enable them to spend less time commuting and more time with their families and in their community.
We're committed to building sustainable, affordable homes
Develop a thriving residential community in South Rifle

Minimize infrastructure costs through efficient site planning

Keep monthly bills low by affordable HOA dues and maximizing

Design for accessibility, adaptability, and multigenerational families

Prioritizes people who live and work in Rifle

Affordable long-term homeownership for Rifle older-adults and working families through deed-restriction
An Ambitious 28-Month Timeline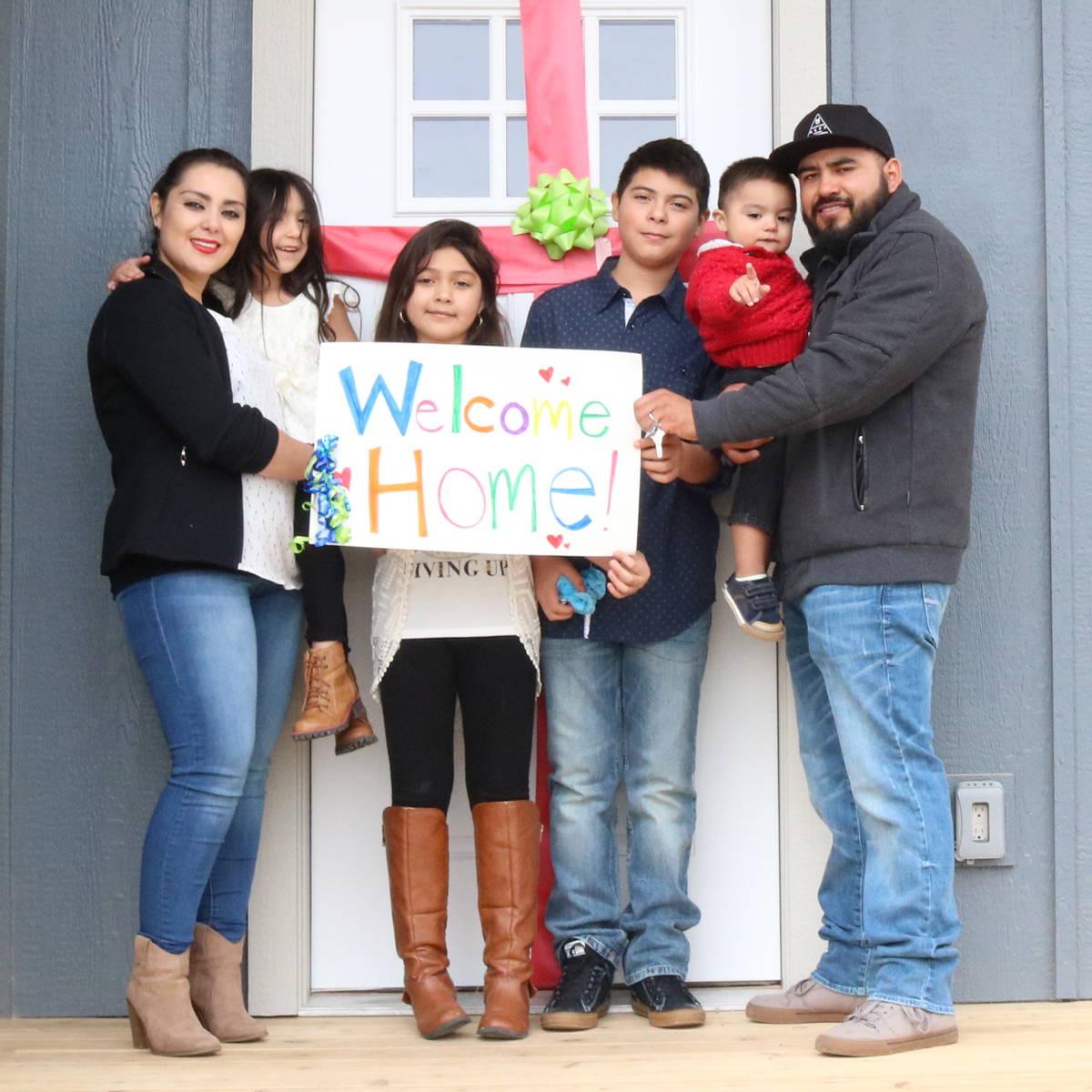 Become a Difference Maker in the lives of local workforce families and older adults
Each Habitat Roaring Fork home is a labor of love built by Habitat construction staff, subcontractors, volunteers and the homeowners themselves. But to make the homes at Wapiti Commons affordable, we need to raise the difference between the building cost and the sale price of each home. Thanks to the generosity of our early supporters, we have raised the first $1 million of the $3 million gap. Please give what you can to help us close the gap!
In addition to financial donations, we are looking to partner with local institutions, businesses, and community organizations.
To learn more about how you can help make the dream of homeownership a reality for older-adults and local workforce families, please contact:
Gail Schwartz, President
Alexandra Yajko, Major Gifts Officer
Thank you to our generous partners
We would like to extend our heartfelt gratitude to our initial Wapiti Commons partners. Their generosity is helping to make homeownership a reality for essential members of our community.