Thank you from Wapiti Commons Homebuyer
Dear Friend of Habitat RFV,
My name is Jessica, and I am the proud mom of my 3 1/2-year-old daughter and a new Habitat for Humanity homeowner! I am writing today to thank you for helping my family during an incredibly challenging time filled with so many struggles.
My daughter, is such a happy, outgoing little girl that has many struggles due to health concerns in her life. As a mother, it is incredibly difficult for me to continue residing in an old apartment complex that has continued to develop more and more issues that make me concerned for the health of my daughter and me. I have struggled daily worrying about my daughter's health and our safety that living in the apartments has brought to our lives.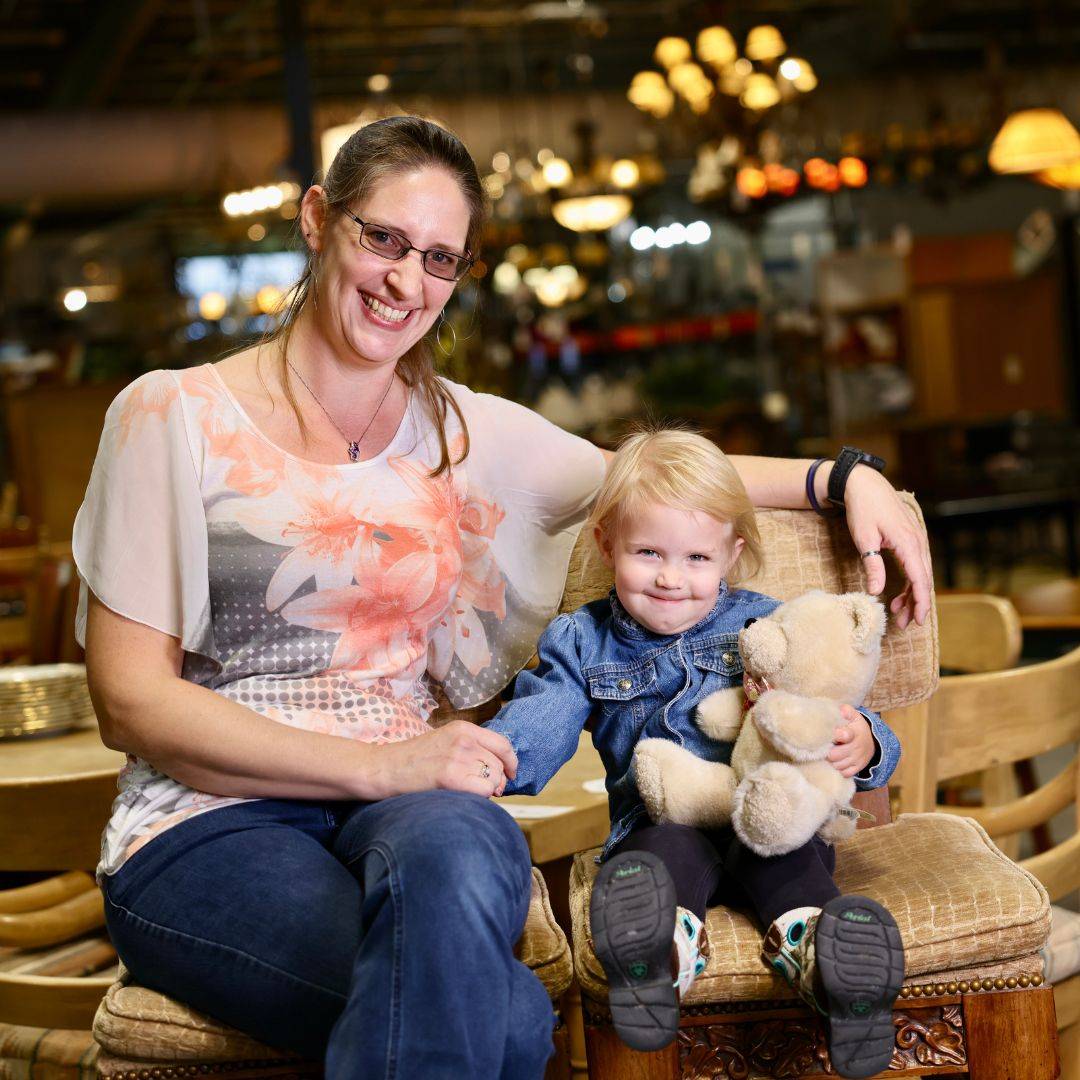 When I applied for a Habitat for Humanity affordable home in Wapiti Commons, I hoped and prayed that we would be blessed, and we were! I have met the other new homeowners and worked with the Habitat for Humanity build crew and Restore workers and felt from the start that this was a community of people that would benefit my daughter and myself by providing the family-type atmosphere we have craved! Being selected has allowed me to work alongside the experienced team of builders as our new home is built from the ground up.

Thanks to you and your generosity, I am now a proud owner of a new, safe home for my daughter and me to grow together alongside an amazing new community of friends. I can proudly tell her that we are home and surrounded by safe people. I get to see the smile on her face as she grows up happy and healthy with new friends close by. Our lives have been changed for the better, thanks to you!
Sincerely,
Jessica