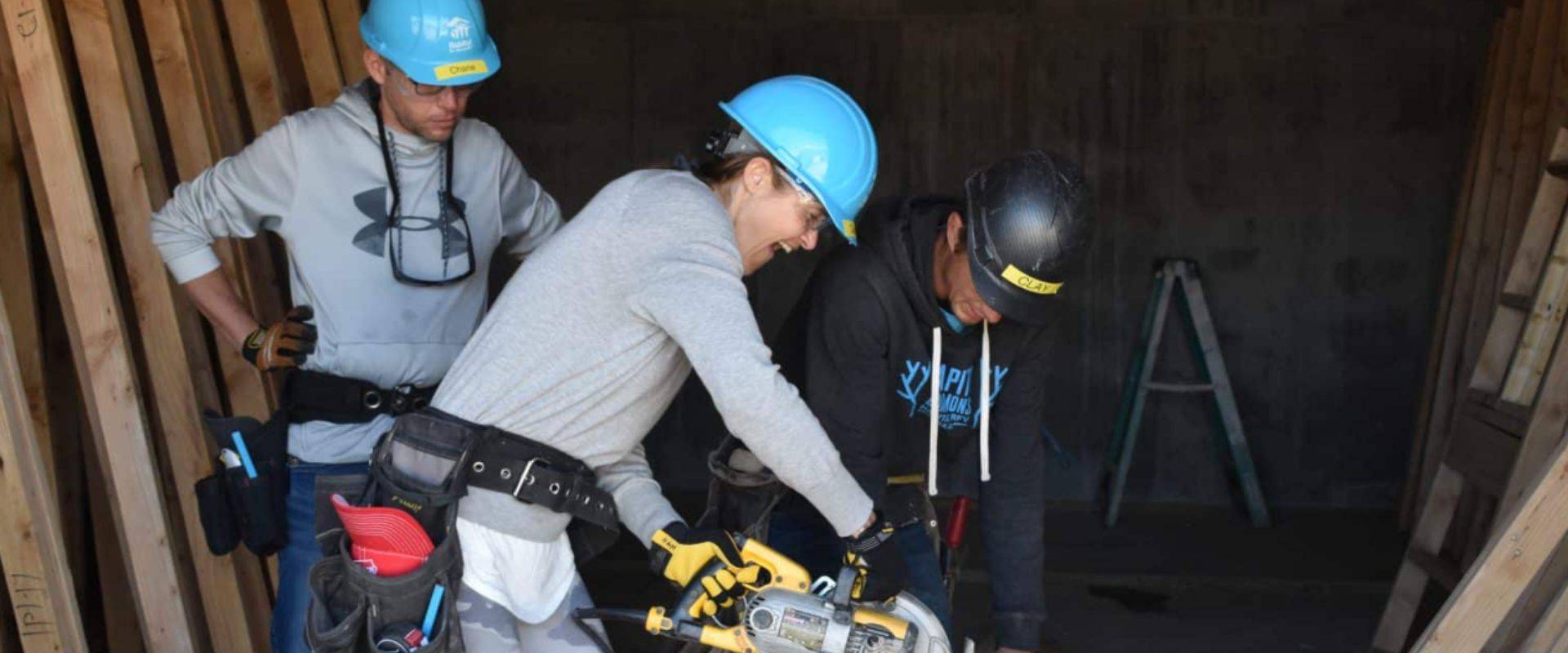 Glenwood Springs Middle School uses Professional Development Day to Help Build Houses in Rifle
Taylor Cramer; Post independent
Glenwood Springs Middle School staff members spent their professional development day on Monday with their hard hats and tool belts on.
What has become a recurring effort, a group of Glenwood Springs Middle School teachers found themselves at the Habitat for Humanity Wapiti Commons project in Rifle on Monday, getting their hands dirty by helping build a set of townhomes and condominiums that are to be available within the coming months.
As one group of 15 staff members found themselves at the construction site, another group of 10 middle-school employees made their way to the Habitat for Humanity ReStore in Glenwood Springs to assist in sorting the warehouse, moving furniture and helping clean up the area.