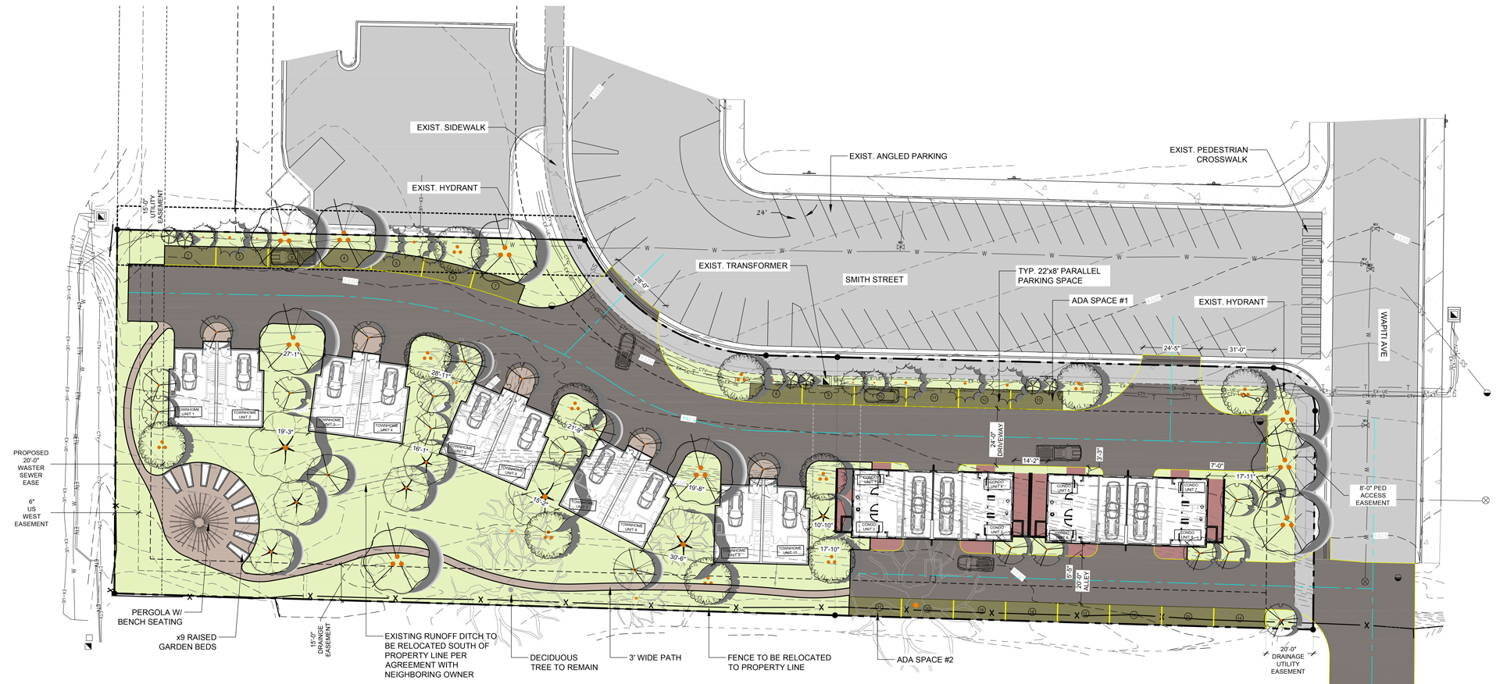 Affordable Housing Proposal Passes through Rifle Planning and Zoning Commission
Ray k. erky; Post independent
A proposal for an affordable housing development featuring 10 duplex townhomes and 10 additional multi-family units went before the Rifle Planning and Zoning Commission last week.
The complex, proposed by the nonprofit Habitat for Humanity of the Roaring Fork Valley, is planned to be constructed directly south of Taco Bell and Rib City Grill at the corner of Smith Street and Wapiti Avenue in South Rifle. The two parcels are next door to a major light industrial sector conducive to high traffic.
Though its preliminary plans and specs passed unanimously, Rifle Planning and Zoning commissioners asked whether the site's playground — intended for private use only — would inadvertently attract a high number of visitors.