Joining the Greater Good with Habitat for Humanity
ERin Sibley-jett; americorps vista blog
My first day at Habitat I came to understand the meaning of jumping in and the value of volunteering. I found myself at the job site working with the admin team to help start construction of the playground at Basalt Vista. Hard hat on, socket wrench in hand, we got to work, experiencing what a typical volunteer day would look like with Habitat for Humanity Roaring Fork Valley.
When applying to serve with the AmeriCorps VISTA program, I was inundated with the following phrase on every website and promotional material I came across: "Join the greater good." I began to ponder this call to action and ask some questions of my own.
Most importantly, how do we define "the greater good?" Is 'greater' a function of size or quality? By doing 'good', does this mean my intentions must be outside my own passions and ideals? Does this mean that I cannot look out for what I want to do, to be and to have? I see the answer to these not-so-rhetorical questions as more nuanced than just "either" versus "or." It's a false binary to suggest it's one or the other, self or selfless, me or you.
I believe "the greater good" is integrating that which improves the lives of others with what I love to do. This is the sweet center and emotional heart of the "greater good". It's where the "me" and the "you" become "us." It is in answering this question that I found my reason for wanting to serve with AmeriCorps.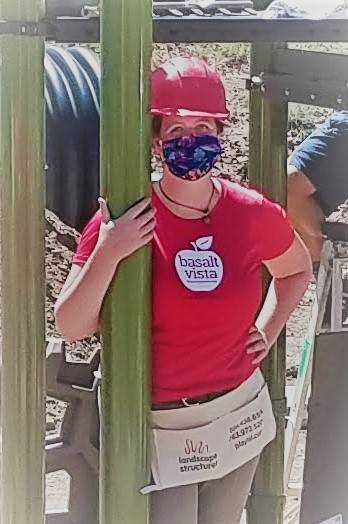 After serving my AmeriCorps VISTA year with Habitat for Humanity of the Roaring Fork Valley, I came to understand what "us" means. It became evident throughout the year that the sweet center of "us" is community. I saw first hand the value of community, and the subsequent relationships and partnerships that congregate in unison to create something beautiful. I came to understand community from two different facets: through my time serving with Habitat and my own personal journey.

Habitat aims to address the affordable housing crisis by being one of the few non-profits in the Roaring Fork Valley to provide affordable homeownership opportunities. What is unique about Habitat is how we achieve these goals. It is not one individual, it is not just our build team, it is not just Habitat. Habitat achieves their success by involving the community from the start, and it is with this involvement that sets Habitat apart.
The partnerships created, the sweat equity that the homeowners put in, the volunteers, the ReStore shoppers and donors, the financial donors, and the people who just know us as a non-profit, all work together to create an impactful community. Watching this first hand, and seeing the fruits of everyone's labor and contributions come to fruition was a beautiful thing to witness. When the community comes together we get to witness moments such as when one family moved into their new home with their four little girls. Seeing the smiles on their faces as they ran around to see their own rooms for the first time is what makes all the hard work worth it.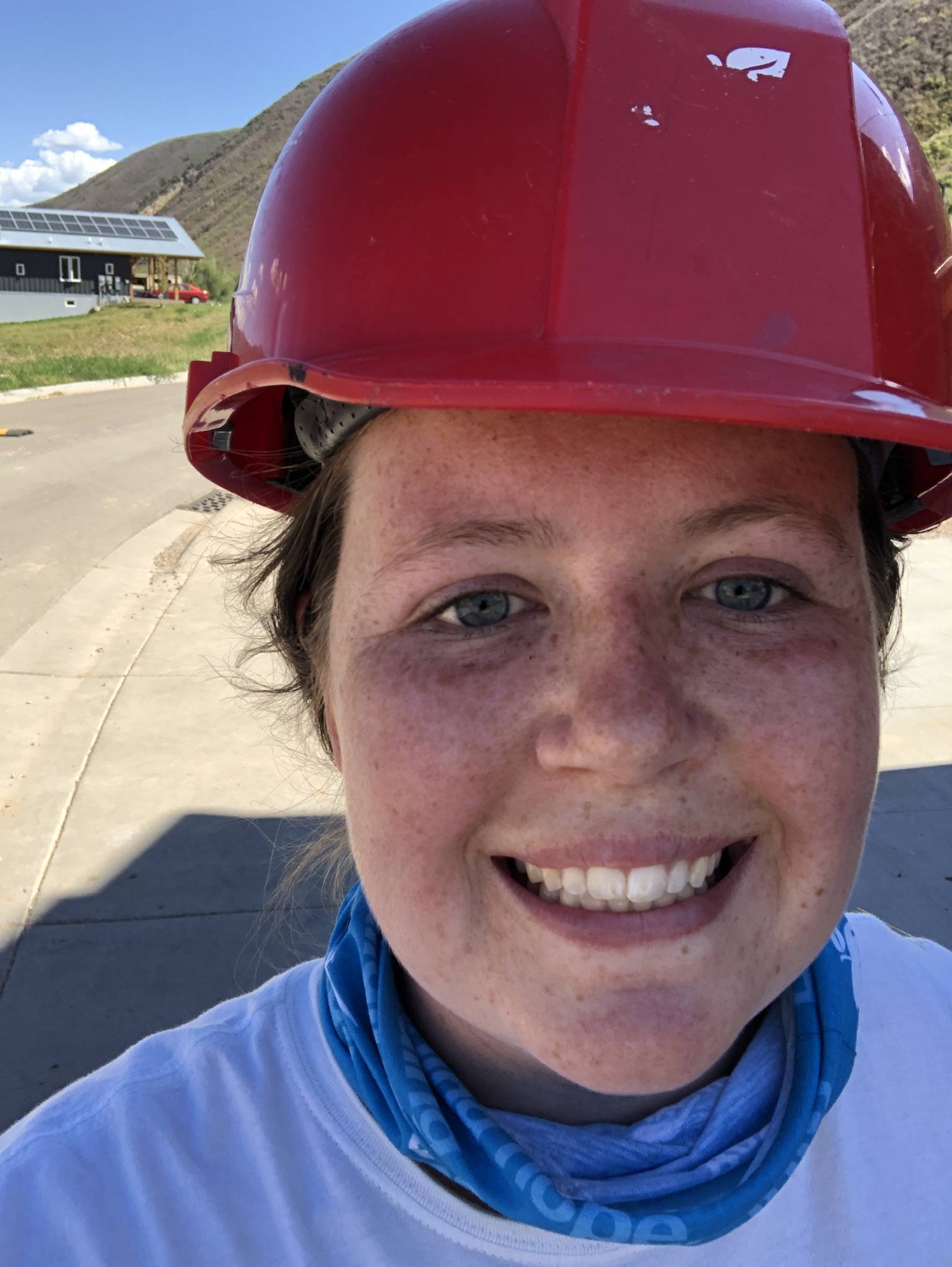 One of my favorite contributions this year was helping with Habiat's Strategic Plan. This was brand new to me, but being able to look at the organization at a high level, and map out where we want to go and why, and the steps needed to accomplish these goals was a very insightful and meaningful process. This is capacity building at its finest, and is the goal of all VISTA projects.
Joining AmeriCorps takes a huge commitment from a personal standpoint. Depending on where you serve it can involve moving to a new city, living on means below the federal poverty line, and committing yourself to serve with a non-profit for a year. It can be a challenging year and at times difficult; I learned quickly how vital community is to the success of my VISTA year.
It is difficult to move to a new place during a pandemic, let alone making a life for yourself. Yes there were challenges, but many of us faced these challenges together in turn creating a unified comradery. Through the maelstrom that is the pandemic, there was a steady calm knowing that the community was facing the same obstacles. Humans thrive and succeed through connection, and finding a community helps to navigate these stormy waters. This certainly helped me in more ways than one throughout this year and I am very grateful for that.
Glenwood Springs, Habitat for Humanity, fellow VISTAs, and United Way formed the foundation for my community throughout my service year.
Community can be defined as a group of people living in the same place or a feeling of fellowship among others as a result of sharing common interests, goals, etc. Whether we are seeking professional greatness, joining the "greater good," or thriving personally, community is at the heart and center of each and every one of these.
Community was the pervasive theme of my VISTA year. I will be leaving the valley full of gratitude and knowing that I accomplished what I set out to do: to "join the greater good". I can only hope that in my next chapter, I come to find a community as strong and as beautiful as the community I found here.